Van Go Solar Project Details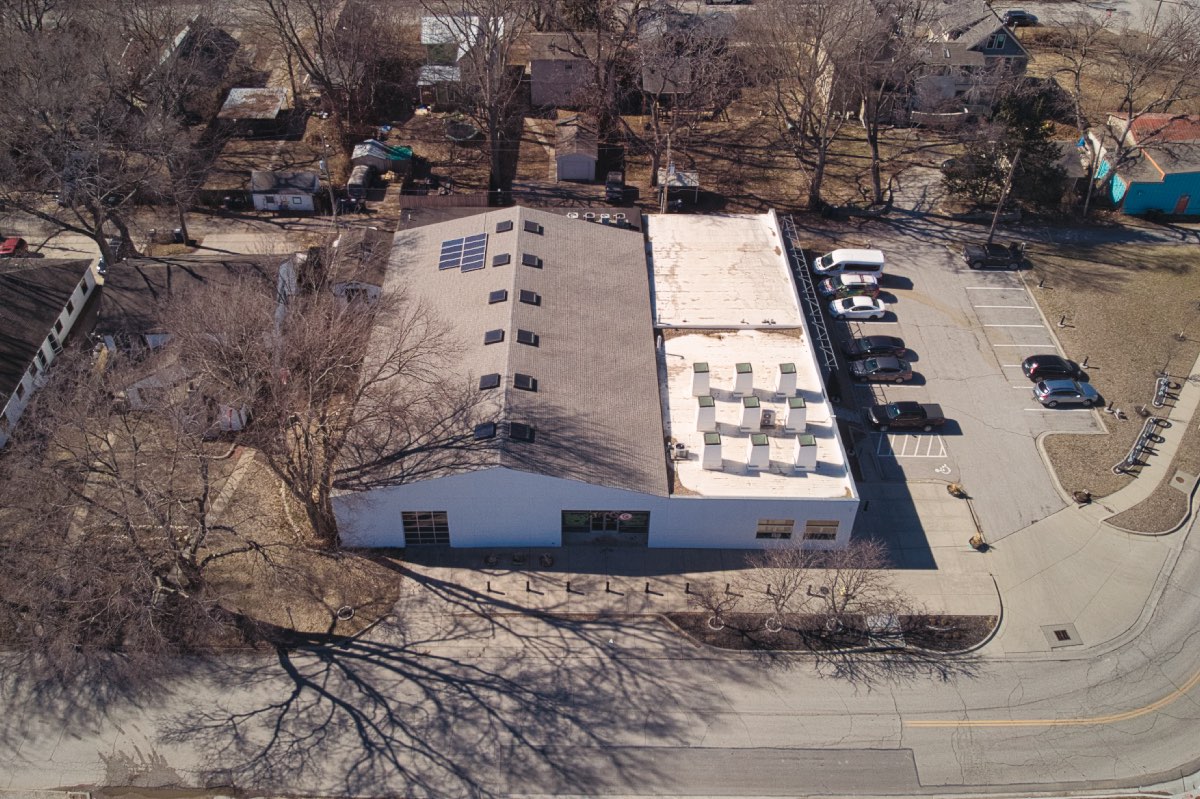 In 2017, Good Energy Solutions gave away a free solar panel system to Van Go, a Douglas County nonprofit that empowers young people through art. The Van Go headquarters, located at 715 New Jersey in Lawrence, is now partially powered by a 2.745 kW solar system.
This was the first in a series of solar panel systems that Good Energy Solutions has donated to Douglas County nonprofits. In 2020, Sunrise Project received a free solar panel system. The Ballard Center will also receive a free solar panel system from Good Energy Solutions after it completes an upcoming building renovation.
After the announcement of Good Energy Solutions' gift to Sunrise Project, an anonymous community member donated a solar energy system to Just Food, a food pantry that serves 150-300 families a day.
Solar helps these important nonprofits offset their monthly electric bills, allowing them to invest more of their resources into helping the Lawrence community.
Van Go, Inc. offers a variety of programs and services to Douglas County youth, ages 14-24. Their comprehensive, 'earn while you learn' employment programs use art as the vehicle to provide employability skills training, health and wellness education, and social service support. Van Go's nationally recognized programming gives young people a job, real world skills, individualized support and the opportunity to create their own vision of success.
Good Energy Solutions will announce the winner of their 2023 solar giveaway in May.
Additional Solar Panel Photos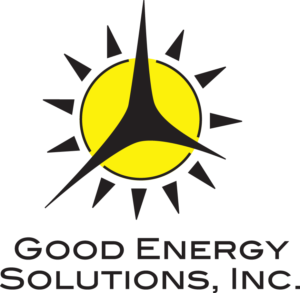 Our mission at Good Energy Solutions is to provide our customers with honest, real solutions to reduce their fossil fuel consumption and lower their long term energy costs. Our combination of hands-on experience, education, and outstanding customer service make our company the clear choice to help you achieve your energy goals.
Founded in 2007 by Kevin and Shana Good, Good Energy Solutions has earned a reputation for our expert reliable service, long workmanship warranties, and quality commercial and residential solar installations.
We are engineers and craftsmen designing for efficiency while keeping aesthetics and longevity in mind. Because of our installation quality and customer service, Good Energy Solutions' solar panel systems feature some of the longest product and service warranties in Kansas and Missouri. Also, we have more NABCEP® Certified Solar Professionals on staff than any other company in Kansas or Missouri.  To achieve this certification, PV installers must demonstrate that they possess extensive solar PV installation experience, have received advanced training, and passed the rigorous NABCEP certification exam.
If you would like to know more about solar power for your home or business, contact us here.