Get Appointment
We always ready for a challenge.
Getting the Most Out of Your Solar Installation with Solar Service and Maintenance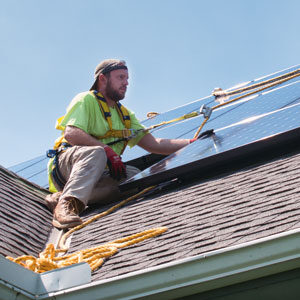 When your solar panel installation doesn't perform at its best, it's time to call the Good Energy Solutions Solar Service department. Whether your system was installed by us or another solar company, we can diagnose and repair almost any problem. Our team of solar technicians will service, fix or upgrade any system, even if it wasn't installed by us.
When you have Good Energy Solutions maintain or fix your panel installation you can expect:
Professional Solar Service
Complete Troubleshooting
Repairs and Diagnostics Performed by a Qualified Solar Technicians
Our team of dedicated technicians' primary focus is to help solar installation owners get the most out of their system. That means maximizing your system's power production, keeping monitoring apps up to date, and making sure all of your solar equipment is operating safely.

Solar System Repair
Our team can fix everything from frayed wiring to a broken inverter.

Troubleshooting & Diagnostics
We can pinpoint the problems causing your system to malfunction or underperform.

Monitoring
Our technicians can setup or reset apps that allow you to track your system's energy production.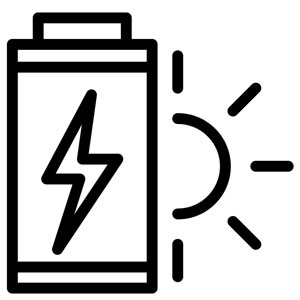 Energy Storage

We can help keep your solar battery working at peak efficiency.

Critter Guard
Installing a barrier around your solar panels can help keep out uninvited pest from gnawing on wiring.

Solar Panel Maintenance
We can make sure your solar panels are clean and operating at peak efficiency.
We want to keep your solar panel system working at its absolute best. Our team of solar technicians can service, fix or upgrade any system, even if it wasn't installed by us.
Our Service Technicians are 100% Full-time, Vetted Employees – No Subcontractors
Many of our employees are NABCEP© certified, indicating they are elites in the solar industry
Good Energy Solutions has accumulated the highest Google review ratings of any solar company in the area
We Offer Flexible Scheduling
Satisfaction Guaranteed
If you need help with you solar installation, you can reach out to us here or give us a call at
(785) 371-1198
.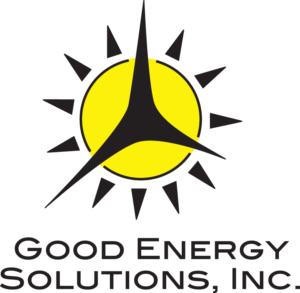 Our mission at Good Energy Solutions is to provide our customers with honest, real solutions to reduce their fossil fuel consumption and lower their long term energy costs. Our combination of hands-on experience, education, and outstanding customer service make our company the clear choice to help you achieve your energy goals.
Founded in 2007 by Kevin and Shana Good, Good Energy Solutions has earned a reputation for our expert reliable service, long workmanship warranties, and quality commercial and residential solar installations.
We are engineers and craftsmen designing for efficiency while keeping aesthetics and longevity in mind. Because of our installation quality and customer service, Good Energy Solutions' solar panel systems feature some of the longest product and service warranties in Kansas and Missouri. Also, we have more NABCEP® Certified Solar Professionals on staff than any other company in Kansas or Missouri.  To achieve this certification, PV installers must demonstrate that they possess extensive solar PV installation experience, have received advanced training, and passed the rigorous NABCEP certification exam.
If you would like to know more about solar power for your home or business, contact us here.