With an investment that sometimes can cost as much as a new car, many of our solar customers choose to have their solar panel installation financed. Depending on your monthly energy bills, solar financing can usually cost as much or come in below what you would normally pay your electric company.  Here are some of the options that Good Energy Solutions offers when it comes to solar financing.
In House Solar Financing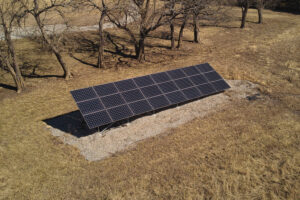 We directly work with several companies that offer competitive residential solar loans, including Sunlight Financial. They offer several different options for financing. Many of our customers choose the company's no money down option that makes it very easy for many homeowners to install solar without any upfront costs. They require all loan applicants to have FICO of 640 or greater on their 12 year loan.
Some of our loan partners offer their services in Missouri, but not Kansas, including SunPower Financial.  They offer loans for up to 25 years for qualified residential solar and storage customers in Missouri with rates as low as 2.9%. SunPower leverages their financing programs to boost their 25×25 commitments to increase access for residential customers who live in historically marginalized communities by 25% by 2025.

Out of House Solar Financing
If our financing partners can't provide you with the rates and services that you need, we also can recommend a few other solar financing companies as well. Clean Energy Credit Union solely focuses on providing loans that help people afford clean energy products and services such as solar electric systems, electric vehicles, green home improvements, electric-assist bicycles, and geothermal systems. This company requires that you work with a solar installer that is registered with them before applying for a solar loan.
Use Your Home's Equity 
If you have enough equity in your home to borrow against, you may want to consider a home equity loan or a home equity line of credit (HELOC). Home equity loans work like personal loans that have fixed interest rates, fixed repayment timelines and consistent monthly payments. Interest rates on these loan products can often be lower than other financing options, because you are borrowing against your home. 
Cash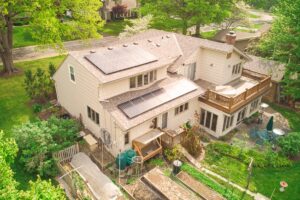 The simplest way to buy solar panels, cash will keep you from paying interest and loan fees for your solar installation. That will in turn save you more money over the life of your solar panels. Good Energy Solutions does not alter the sales price of our solar panels systems based on a cash or financing contract.
When it comes to cash for solar, many homeowners will look to the payback period calculations in order to justify their purchase.  Calculate your solar panel payback period by beginning with the total cost of installing the solar panels, minus any incentives or rebates you receive. Then just divide the remaining cost by your monthly electric bill savings, until you reach the amount you originally spent.  Here's an example:
     $20,000 (Cost to have a solar panel system installed)
     – $6,000 (30% Federal Tax Credit)
     = $14,000 Investment (Your total cost after incentives)
      $1,200 Savings Per Year (Total savings per year if your solar panels reduce your energy bill by $100 each month)
      $14,000 Investment / $1,200 Savings Per Year = 11.6 Years Solar Payback Period
Before You Make a Decision
When it comes to solar, you have several important decisions to make. Before you decide on a solar company to install your panels, a design for your installation that will work for your property, and how to pay for your panels, speak with one of our solar consultants. They can walk you through the entire process and lay out your best options. You may also want to consult a tax professional to take advantage of all of the monetary incentives that come along with solar.
This blog post was updated 5-18-23.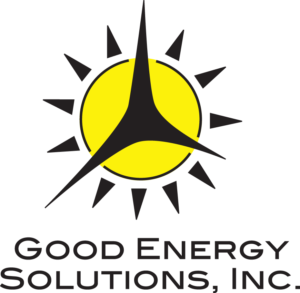 Our mission at Good Energy Solutions is to provide our customers with honest, real solutions to reduce their fossil fuel consumption and lower their long term energy costs. Our combination of hands-on experience, education, and outstanding customer service make our company the clear choice to help you achieve your energy goals.
Founded in 2007 by Kevin and Shana Good, Good Energy Solutions has earned a reputation for our expert reliable service, long workmanship warranties, and quality commercial and residential solar installations.
We are engineers and craftsmen designing for efficiency while keeping aesthetics and longevity in mind. Because of our installation quality and customer service, Good Energy Solutions' solar panel systems feature some of the longest product and service warranties in Kansas and Missouri. Also, we have more NABCEP® Certified Solar Professionals on staff than any other company in Kansas or Missouri.  To achieve this certification, PV installers must demonstrate that they possess extensive solar PV installation experience, have received advanced training, and passed the rigorous NABCEP certification exam.
If you would like to know more about solar power for your home or business, contact us here.