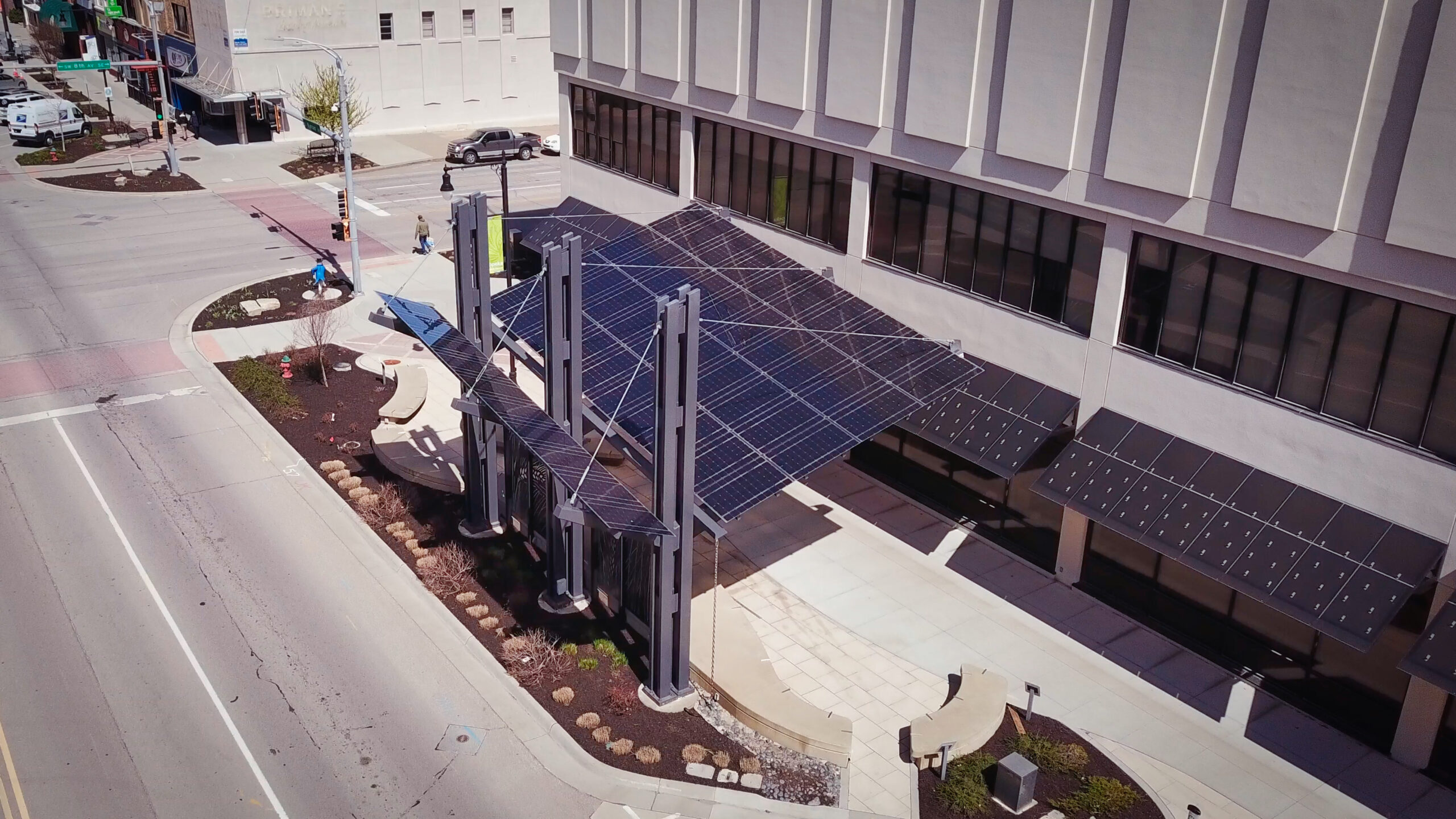 If you want to see some of Topeka's solar potential realized, visit Evergy Plaza in downtown. Good Energy Solutions installed this beautiful solar canopy just outside the Evergy headquarters in 2016.
Evergy was formed from a merger of Westar Energy of Topeka and Great Plains Energy of Kansas City, Missouri, parent company of Kansas City Power & Light. 
The company wanted to make a statement about renewable energy and their commitment to Topeka's efforts to revitalize the capital city's downtown.
This solar awning features 40 solar panels which can provide enough power to charge two electric vehicles, the structure's interactive lighting, 14 outlets and 10 USB ports. The pocket park also provides ample covered seating and free WiFi.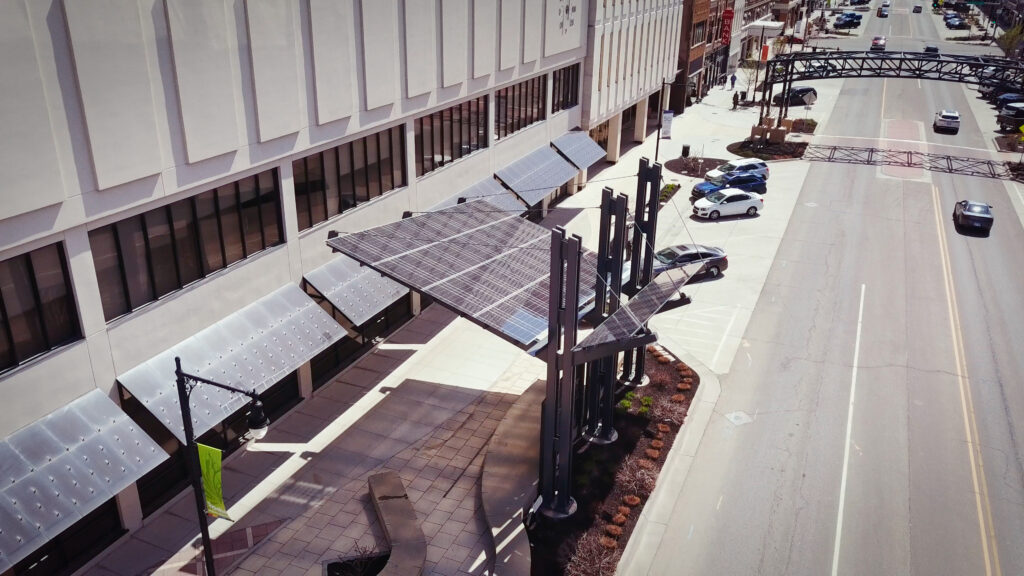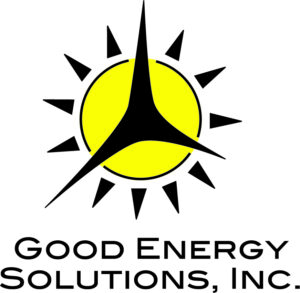 Our mission at Good Energy Solutions is to provide our customers with honest, real solutions to reduce their fossil fuel consumption and lower their long term energy costs. "Energy with Integrity" isn't just a company slogan, it's how we do business. 
Founded in 2007 by Kevin and Shana Good, Good Energy Solutions has earned a reputation for our expert reliable service, long workmanship warranties, and quality commercial and residential solar installations. 
If you would like to know more about solar power for your home or business, contact us here.