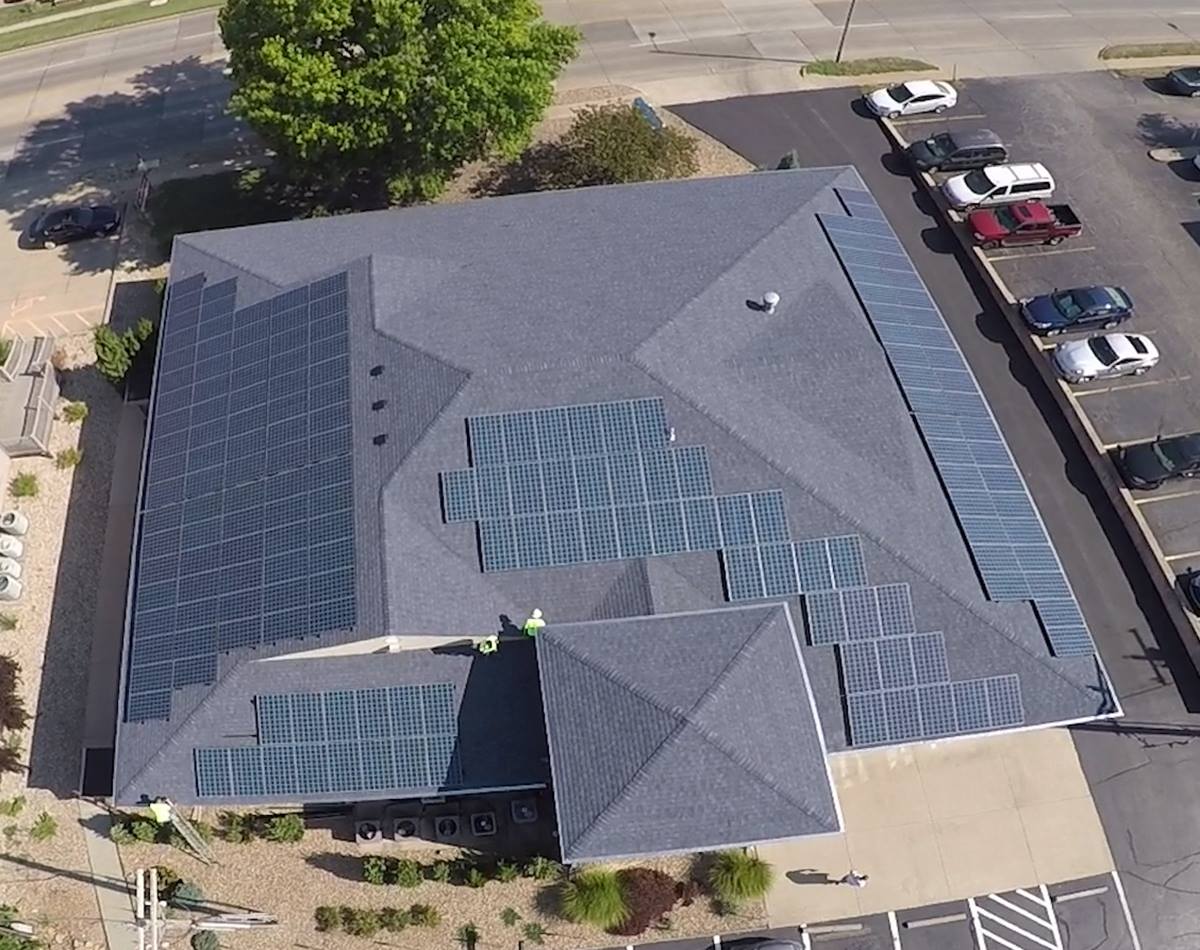 Kent Hollins, the owner of an all electric building located in Topeka, KS was experiencing extremely high electric bills and was concerned about the continued increase in cost of electricity.
Working with Good Energy Solutions, Kent was able to save money on his electric bill by making his office building more energy efficient with high efficiency blowers and installing a 43.7kW Solar PV array on the roof. Good Energy Solutions designed and installed the system consisting of (168) 260W PV panels.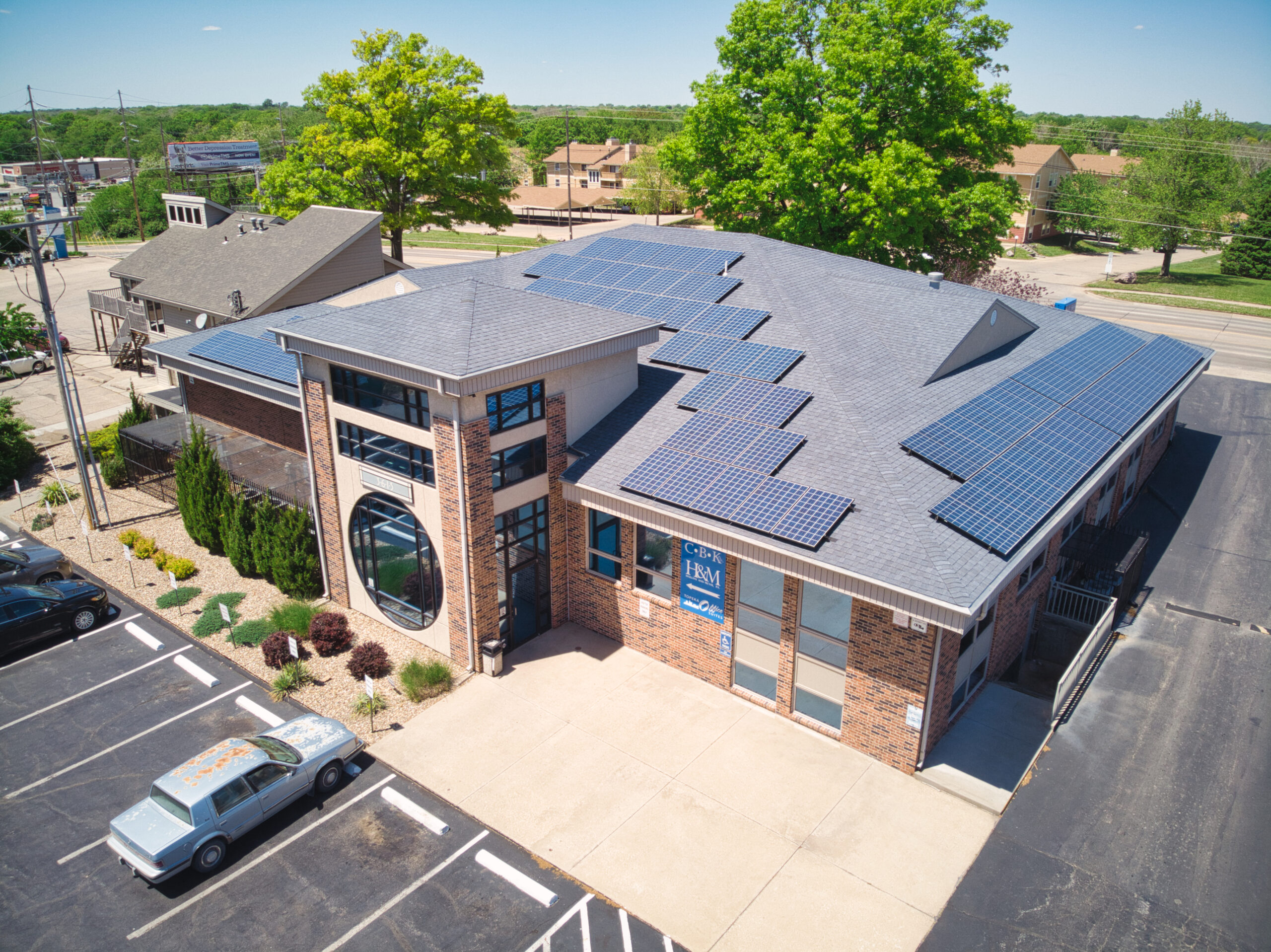 In addition to going solar, Good Energy Solutions installed 9 Blower units that made the HVAC blower systems more energy efficient. The permanent magnet motor drives save about 50% of the energy to move conditioned air throughout the building.
In 2015 the owner reduced the energy use by installing LED lighting. Before the LEDs were installed, the energy use was over 198,000kWh with bills totaling over $26,000.
Solar now offsets 30% of the buildings electricity needs, saving him $5,600 per year in electricity costs.
Between 2014-2017, there have been two rate hikes, and the new annual energy usage is expected to be around 94,000kWh. Even with two rate hikes since 2014, the bills should be around $11,000.
LED lighting is a low cost way to reduce electricity usage. In addition to reducing electricity usage, LED lights require less maintenance because they last longer than fluorescents. Good Energy Solutions believes that applying multiple solutions, such as Solar + LEDs and/or HVAC blower systems is the best way to reduce electricity bills.
With the help of Good Energy Solutions, the office building now offsets 80% of it's energy and is able to provide an electric car charging station.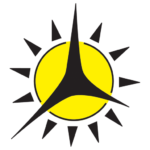 Our mission at Good Energy Solutions is to provide our customers with honest, real solutions to reduce their fossil fuel consumption and lower their long term energy costs. "Energy with Integrity" isn't just a company slogan, it's how we do business. 
Founded in 2007 by Kevin and Shana Good, Good Energy Solutions has earned a reputation for our expert reliable service, long workmanship warranties, and quality commercial and residential solar installations. 
We are engineers and craftsmen designing for efficiency while keeping aesthetics and longevity in mind. Because of our installation quality and customer service, Good Energy Solutions is a an authorized SunPower dealer in Kansas or Missouri. SunPower solar modules come with the longest warranties in the solar industry and we have committed to servicing our customers with long warranties as well. Also, we have more NABCEP® Certified Solar Professionals on staff than any other company in Kansas or Missouri.  To achieve this certification, PV installers must demonstrate that they possess extensive solar PV installation experience, have received advanced training, and passed the rigorous NABCEP certification exam.
If you would like to know more about solar power for your home or business, contact us here.