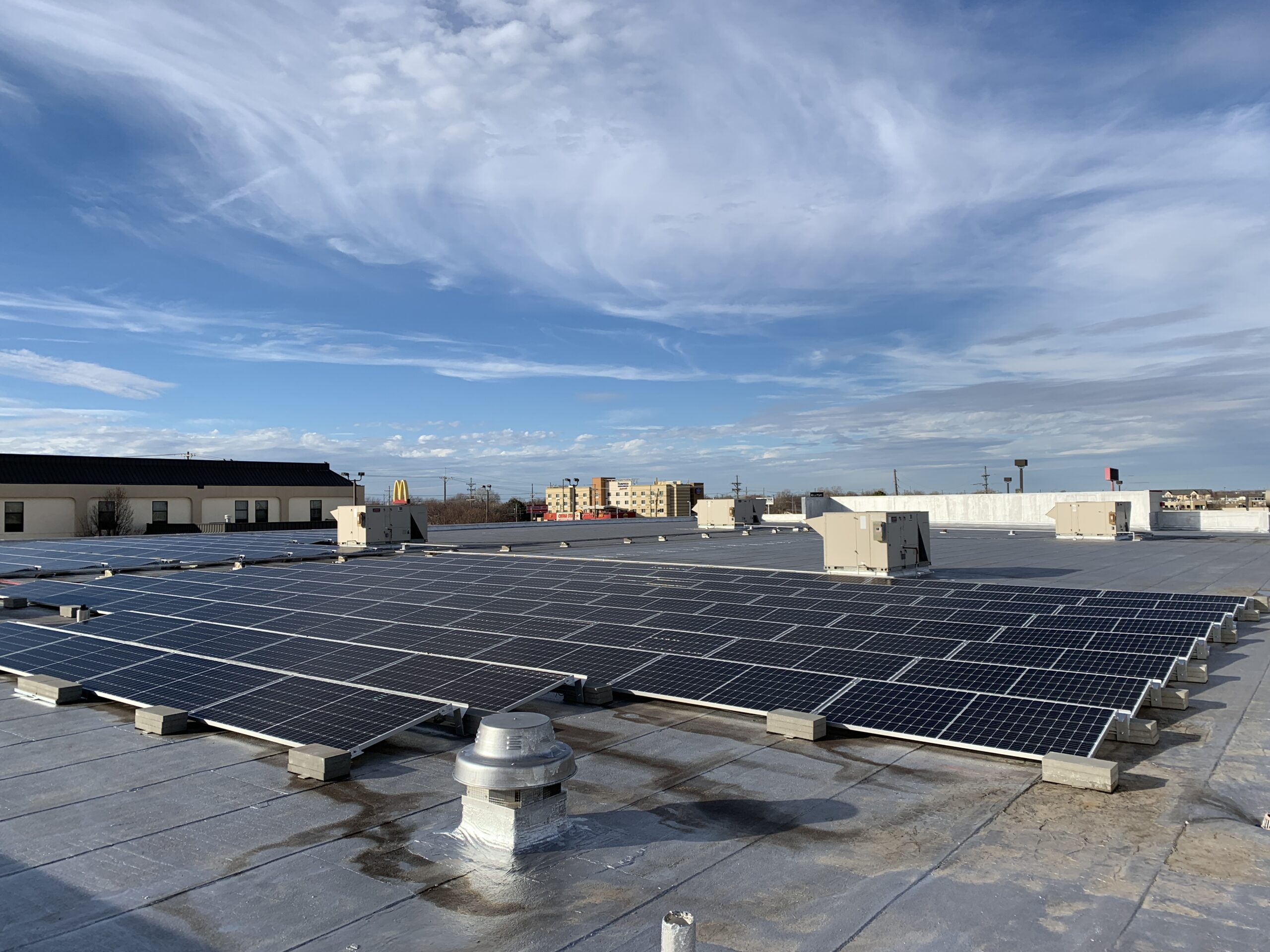 With plans for the business to remain in the family, Bob Peel, owner of Bold LLC, wanted an investment that would continue to benefit future generations of the Peel Family. Bob saw the value of locking in the cost of his electricity for the long term and creating a revenue stream on his large flat roof.
One of the largest privately owned solar arrays in Kansas is comprised of 768 Winaico 260W solar modules each sitting in its own Renusol racking tray at a 15 degree tilt angle. The system employs 4 Fronius CL 44.4 Delta inverters and will be capable of producing 200 kilowatts(kW) of electrical power and will generate about 260,000 kilowatt-hours (kWhs) of usable electricity per year, which is equivalent to that needed to run 25 average homes. We estimate that this array saves the company around $27,000 a year on electricity costs.
The system will also help shade the roof of the warehouse from the hot Hutchinson sunshine during the summer, effectively lowering his space conditioning loads.
"In hindsight we should have looked at this ten years ago…(the) pay off is not long term, so that is a false assumption…The government will pay 30% of the total cost, we also can take accelerated depreciation over 5 years, so we believe the payback of the system is about 6 years."

Size of System: 199.68kW

Installation Type: Roof Mount

Number of Panels: 768

Estmated Annual Output: 260,000kWh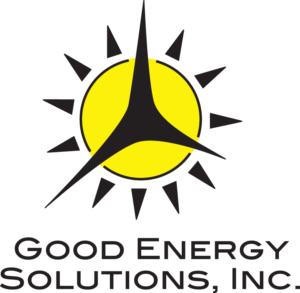 Our mission at Good Energy Solutions is to provide our customers with honest, real solutions to reduce their fossil fuel consumption and lower their long term energy costs. Our combination of hands-on experience, education, and outstanding customer service make our company the clear choice to help you achieve your energy goals.
Founded in 2007 by Kevin and Shana Good, Good Energy Solutions has earned a reputation for our expert reliable service, long workmanship warranties, and quality commercial and residential solar installations.
We are engineers and craftsmen designing for efficiency while keeping aesthetics and longevity in mind. Because of our installation quality and customer service, Good Energy Solutions' solar panel systems feature some of the longest product and service warranties in Kansas and Missouri. Also, we have more NABCEP® Certified Solar Professionals on staff than any other company in Kansas or Missouri.  To achieve this certification, PV installers must demonstrate that they possess extensive solar PV installation experience, have received advanced training, and passed the rigorous NABCEP certification exam.
If you would like to know more about solar power for your home or business, contact us here.