Grant Lechtenberg, owner of ES Lighting located in Lawrence, Kansas is the third-generation owner of the lighting company originally established in 1963. The 3,000+ square foot showroom provides customers an opportunity to see indoor and outdoor fixtures, fans, and light bulbs. The showcase floor uses a lot of electricity. Grant wanted to reduce his energy bill and be sure to take advantage of the 30% Federal Tax credit available in 2019.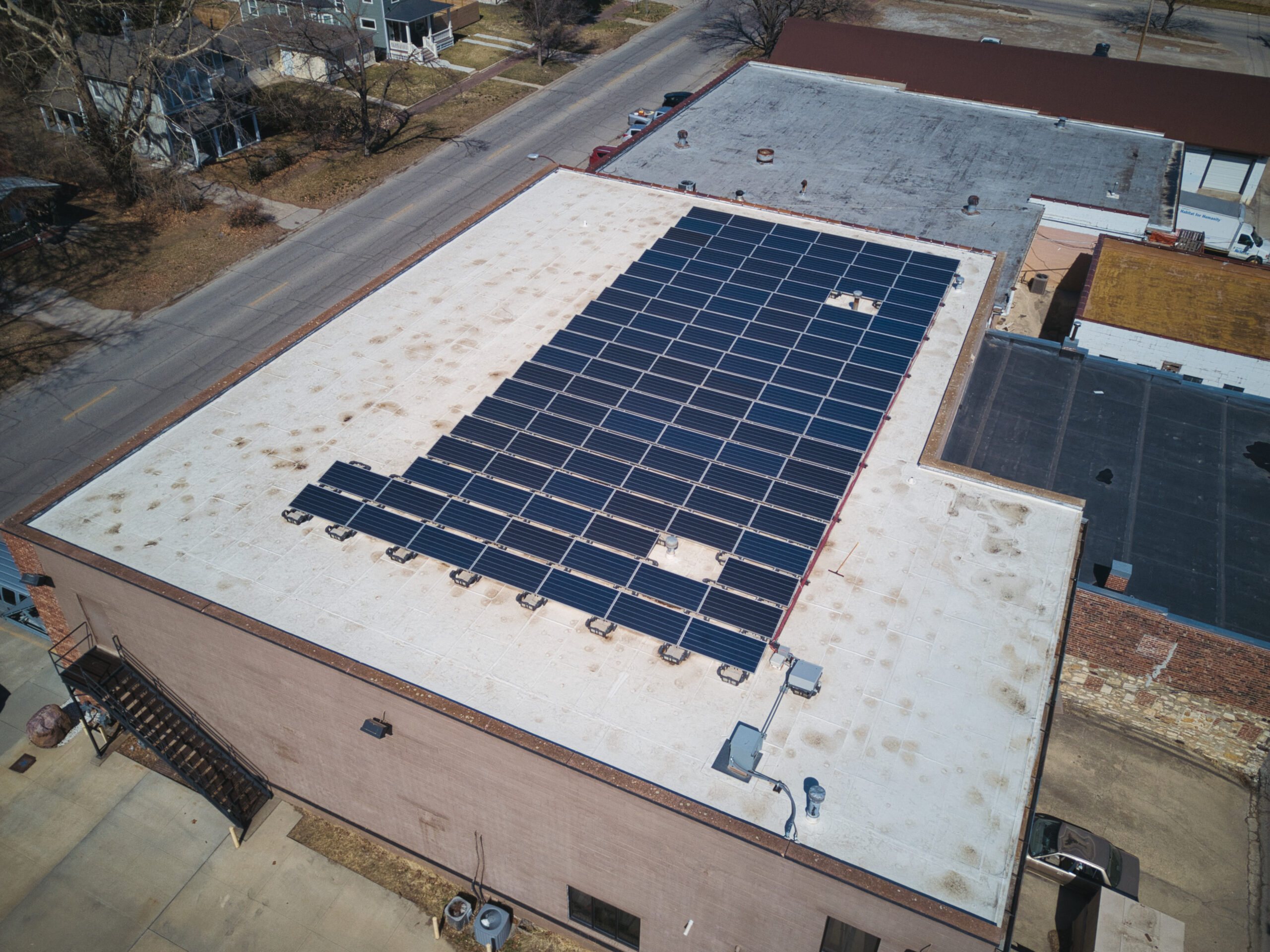 The array was completed and became operational in December of 2018. The SunPower solar array sits on top of the ES Lighting building. Grant chose to use SunPower modules because of the 35-year useful life and 25-year product warranty. Grant chose SunPower P-17 series for the price point and value of longevity over other commercial solar panels on the market. With the solar array designed by Good Energy Solutions, ES Lighting can expect an approximate offset of 90% of their energy use. That is an approximate annual savings of $5,000.
A SunPower solar energy system is the perfect solar solution for customers that are interested in longevity. ES Lighting is a family-owned operation and the solar investment will benefit generations to come and make the business more sustainable in the future. The system will also help shade the roof of the building from the hot Kansas sunshine during the summer, effectively lowering air conditioning loads immediately.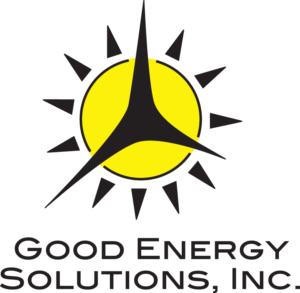 Our mission at Good Energy Solutions is to provide our customers with honest, real solutions to reduce their fossil fuel consumption and lower their long term energy costs. Our combination of hands-on experience, education, and outstanding customer service make our company the clear choice to help you achieve your energy goals.
Founded in 2007 by Kevin and Shana Good, Good Energy Solutions has earned a reputation for our expert reliable service, long workmanship warranties, and quality commercial and residential solar installations.
We are engineers and craftsmen designing for efficiency while keeping aesthetics and longevity in mind. Because of our installation quality and customer service, Good Energy Solutions' solar panel systems feature some of the longest product and service warranties in Kansas and Missouri. Also, we have more NABCEP® Certified Solar Professionals on staff than any other company in Kansas or Missouri.  To achieve this certification, PV installers must demonstrate that they possess extensive solar PV installation experience, have received advanced training, and passed the rigorous NABCEP certification exam.
If you would like to know more about solar power for your home or business, contact us here.