Small uninvited pests can create chaos for your solar panel installation. They can gnaw on wiring, build nests underneath panels and cost you lots of money in repairs. Also, elements from the great outdoors, like leaves and bird nests can pile up beneath your solar system increasing the chances of starting a fire. To prevent damage from the great outdoors and the animals who live there, we suggest adding critter guard to your solar installation.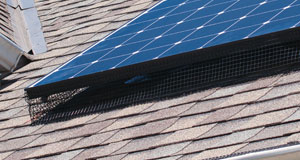 This physical barrier wraps around your solar array to block uninvited guests like squirrels, raccoons and other rodents from gnawing on your solar panels' wiring. It also helps keep the area beneath the solar panels clear from debris. Sometimes piles of leaves can accumulate under solar panels, trapping moisture after heavy rains that can lead to roof rot. If outdoor conditions remain dry and hot, organic debris that piles up increases the chances for fire as well.
Under most home warranties and contractor agreements, damage to your solar panels caused by animals is not covered.  CRITTER GUARD PROVIDES AN ADDED LAYER OF PROTECTION FOR YOUR SOLAR SYSTEM OVER ITS USEFUL LIFE. It also helps keep your roof in good condition.
Critter guard barriers, like the ones we install from SnapNrack, make the most sense for homeowners that live in areas with lots of wildlife, mature trees and vegetation.
If you have questions about critter guard and if it's right your for your solar installation, you can reach out to our solar consultants here.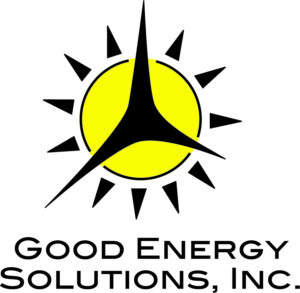 Our mission at Good Energy Solutions is to provide our customers with honest, real solutions to reduce their fossil fuel consumption and lower their long term energy costs. "Energy with Integrity" isn't just a company slogan, it's how we do business. 
Founded in 2007 by Kevin and Shana Good, Good Energy Solutions has earned a reputation for our expert reliable service, long workmanship warranties, and quality commercial and residential solar installations. 
If you would like to know more about solar power for your home or business, contact us here.