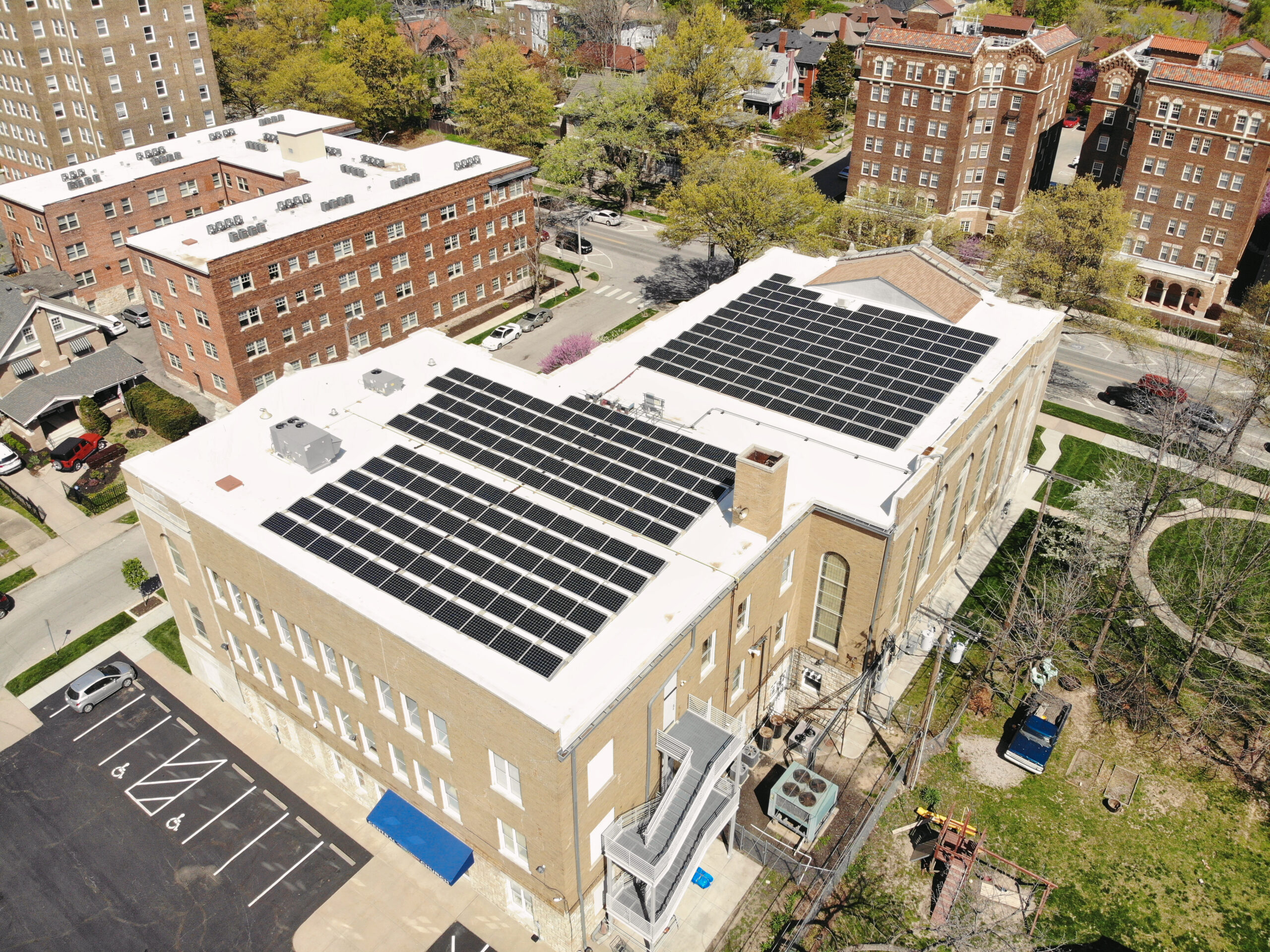 Central Presbyterian Church located in Kansas City, Missouri was looking for a way to reduce energy costs at their beautiful 1923 historical building. KCP&L rebates in the KCMO market peaked their interest in going solar.
Good Energy Solutions evaluated the property and identified the roof as having great solar potential for its flat surface and limited shading. The church chose SunPower X-series for the price point and value of longevity over other commercial solar panels on the market. With the SunPower solar array designed by Good Energy Solutions, Central Presbyterian can expect an approximate offset of 72% of their energy use. That is an approximate annual savings of $12,414. Plus with the KCPL utility rebate of .50/Watt the church applied the incentive value of $44,160 off of the cost of the solar array.

Size of System: 88.32kW

Installation Type: Roof Mount, SunPower Helix

Number of Panels: 256 (345W) X-Series)

Estimated Annual Output: 126,600kWh
A SunPower solar energy system is the perfect solar solution for customers that are interested in efficiency and longevity. Central Presbyterian Church has been at its location since 1923 and plans to remain for years to come. In addition, creating their own clean energy with a solar energy system is the perfect way to practice their organization's motto: "We will maintain facilities in a way that respects creation, conserve resources, and share what we have."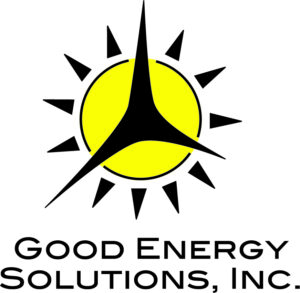 Our mission at Good Energy Solutions is to provide our customers with honest, real solutions to reduce their fossil fuel consumption and lower their long term energy costs. "Energy with Integrity" isn't just a company slogan, it's how we do business. 
Founded in 2007 by Kevin and Shana Good, Good Energy Solutions has earned a reputation for our expert reliable service, long workmanship warranties, and quality commercial and residential solar installations. 
If you would like to know more about solar power for your home or business, contact us here.