Neurio Home Energy Monitoring System
Good Energy Solutions is an authorized dealer of the Neurio Home Energy Monitoring System. We can order a system and install into your electrical panel so that you can get started monitoring your energy consumption and generation quickly and easily. Use either your smart phone ap or the website to monitor energy use in real-time.
Benefits of the Neurio Energy Monitor
Bill Forecasting: Allows you to see what your projected bill will be, before it arrives. You can also set your budget and be alerted when you are trending over it.
"Always On" Score: Helps you reduce your Always On or Phantom power which is one of the highest monthly costs. And, allows you to see your consumption history over the day, week, month or year.
Energy Saving Tips: Gives you tips on areas Neurio thinks you can reduce your energy use.
Monitor Your Solar System: By monitoring both generation and consumption, you can see what your net consumption is and how much money your solar investment is saving you.
Energy Consumption History: Allows you to see your consumption history over the day, week, month or year.
The first step to reducing your energy costs is reducing your energy use. Get started saving energy and money today.
Home Energy Monitoring Made Easy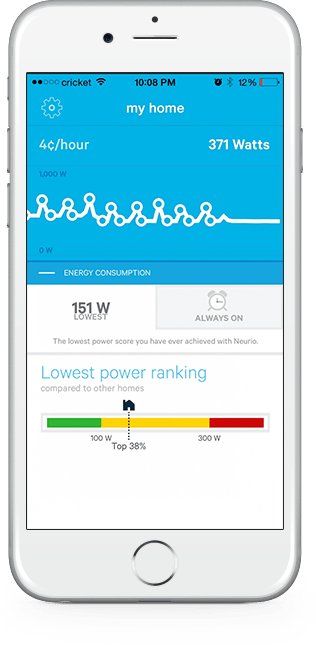 Use either the smartphone app or the website to track your home power use in real time. Easy to use, easy to understand.
Call (785) 371-1198 to get your Neurio Energy Monitor installed today.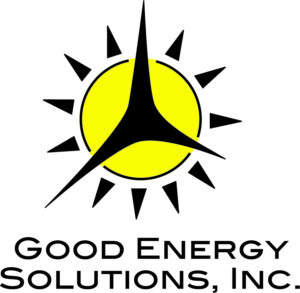 Our mission at Good Energy Solutions is to provide our customers with honest, real solutions to reduce their fossil fuel consumption and lower their long term energy costs. "Energy with Integrity" isn't just a company slogan, it's how we do business. 
Founded in 2007 by Kevin and Shana Good, Good Energy Solutions has earned a reputation for our expert reliable service, long workmanship warranties, and quality commercial and residential solar installations. 
If you would like to know more about solar power for your home or business, contact us here.