The Kansas City Current will partner with Good Energy Solutions to promote sustainability and install new solar panels at the team's new home, CPKC Stadium. This partnership is one step closer to putting the Current's new stadium among the leaders of top solar adopters at a sports stadium in North America. The KC Current and Good Energy Solutions have chosen to use REC solar modules for this installation.
Good Energy Solutions will install 180 REC Alpha Pure-R solar panels on top of the Main Gate entrance and the Team Store for maximum sun exposure.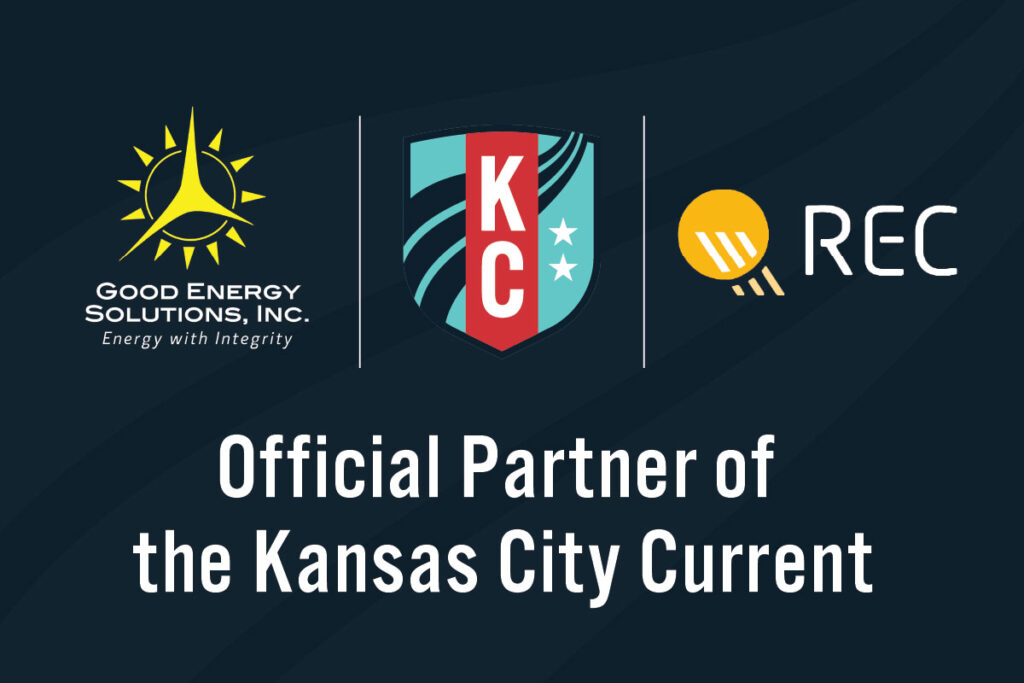 Last year, more than 40.6 million fans attended events at solar-powered stadiums. The Current and Good Energy Solutions aim to encourage that trend in Kansas City at CPKC Stadium. According to a recent study by Solar Energy Industries Association (SEIA), power-generated each year by the National Women's Soccer League facilities is enough energy to charge 150 million smartphones. This partnership is a big step as the club invests in sustainability, allowing the facility to rely more on renewable energy and reducing emissions.
We are excited to partner with Good Energy Solutions to bring on-site renewable energy to our game-changing stadium. Installing these solar panels is a perfect way to demonstrate leadership in a more sustainable future, while also enhancing the fan experience. This next step in designing a highly energy efficient stadium by providing on-site solar power is a key component in our efforts to achieve LEED Gold Certification.
The solar energy array will produce roughly 100,000 kilowatt hours of energy annually, which is roughly equivalent to the burning of 70,000 pounds of coal. KC Current Stadium is targeting a LEED Gold Certification, which would make it one of only a few stadiums to reach this achievement.
Founded in December 2020, the Kansas City Current is led by the ownership group of Angie Long, Chris Long, Brittany Mahomes and Patrick Mahomes. The team competes in the National Women's Soccer League (NWSL). The Kansas City Current announced plans for the first stadium purpose-built for a professional women's soccer team with expected completion in 2024.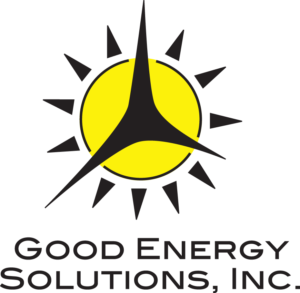 Our mission at Good Energy Solutions is to provide our customers with honest, real solutions to reduce their fossil fuel consumption and lower their long term energy costs. Our combination of hands-on experience, education, and outstanding customer service make our company the clear choice to help you achieve your energy goals.
Founded in 2007 by Kevin and Shana Good, Good Energy Solutions has earned a reputation for our expert reliable service, long workmanship warranties, and quality commercial and residential solar installations.
We are engineers and craftsmen designing for efficiency while keeping aesthetics and longevity in mind. Because of our installation quality and customer service, Good Energy Solutions' solar panel systems feature some of the longest product and service warranties in Kansas and Missouri. Also, we have more NABCEP® Certified Solar Professionals on staff than any other company in Kansas or Missouri.  To achieve this certification, PV installers must demonstrate that they possess extensive solar PV installation experience, have received advanced training, and passed the rigorous NABCEP certification exam.
If you would like to know more about solar power for your home or business, contact us here.