Solar Panel Quality Matters
For anyone wanting to dramatically decrease their carbon footprint while saving money on their monthly utility bills, there's no better way to go than solar.  One of the ways to maximize the value of your solar investment is to choose solar panels with a long lifespan. Here at Good Energy Solutions, we recommend Maxeon solar panels.  We believe they are the best choice on the market for anyone who wants a solar panel that will last a long time with less energy degradation than most other brands.  Maxeon expects its solar panels to have a useful life of more than 40 years and they back up their products with an industry-leading 40 year warranty.
All solar panels do lose some of their ability to absorb sunlight over time.  The industry term for this is degradation.  In order to make the best choice for your solar panel installation, it's important to understand degradation rates and how long you can expect your system to continue generating clean, efficient power.
It takes many years for the slow loss of solar efficiency to occur. The "degradation rate" of your solar panels is usually affected by factors such as hot weather, the type of racking system used and the natural reduction in chemical potency of the cells.
You want a solar panel with a lower degradation rate as it will produce more energy over its lifespan. Degradation rates of solar panels depend on the brand. Of course, higher-quality panels, like the ones produced by SunPower, will have a lower degradation rate than cheaper, low quality panels. The lower the degradation rate, the better the solar panel. 
National Renewable Energy Laboratory research has shown that solar panels have a median degradation rate of about 0.5% per year, but the rate could be higher in hotter climates and for rooftop systems.  A degradation rate of 0.5% implies that production from a solar panel will decrease at a rate of 0.5% per year. This means that in year 20, the module is producing approximately 90% of the electricity it produced in year 1. However, premium manufacturers like SunPower offer panels with degradation rates as low as 0.25%, which means their panels will last much longer than most other manufacturers.
Getting the Most Out of Your Solar Panels
The great thing about solar panels is how little maintenance they require. They are built to withstand extreme weather conditions, including snow, wind, hail and heat.  With no moving parts and hardly any cleaning needed, solar panels are truly a "set it and forget it" proposition. All of these factors help contribute to their multi-decade long lifespan, although there are a few things you can do to make sure you get the most out of your investment.
Work with a Solar Company You Can Trust
When choosing a company to install your panels, make sure they have several years of experience, read their online reviews and make sure that they are the ones who will actually be doing the work on your property. If the work will be done by a subcontractor or the company plans to simply sell your information as a lead to another solar installer, you may want to think twice before signing any contract.
Regularly Check Your Panels
Most solar systems come with a way to digitally monitor their power output.  Make sure your panels are producing the power promised by the company that installed them.  Also, keep an eye out for any scratches, dents or other damage that may lower their power output.  
Know Who is Responsible for Fixing Your System if There is a Problem
Will the company who installed your solar panels guarantee their work? Are they going to come back out to your property to diagnose any irregularities with your power production? Do they subcontract out to another company for repairs? These are all important questions to ask before signing a contract.
Keep Your Panels Clear
Any kind of obstructions that may shade your panels, like mature trees or other nearby tall buildings, can prevent your system from operating at peak performance.  Also, falling branches, leaves, snow and debris could have a negative effect on their efficiency.  
Our Dedication to Quality
Are you ready to take the next step in building a brighter future with solar power? As the only SunPower Elite dealer in both Kansas and Missouri, we adhere to the highest standards in the solar industry. With a focus on installation quality and customer service, Good Energy Solutions designs its solar systems to last.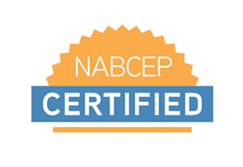 Also, we have more NABCEP® Certified Solar Professionals on staff than any other company in Kansas or Missouri.  To achieve this certification, PV installers must demonstrate that they possess extensive solar PV installation experience, have received advanced training, and passed the rigorous NABCEP certification exam.
If you would like more information about the solar services that we offer, you can reach out to us here. Our solar consultants will look at your energy needs and location to help you determine the best ways to maximize your investment into solar energy.