Geothermal systems use the consistent under ground temperature of the earth to provide heat during the winter and cooling during the summer. These systems can reduce your heating and cooling bills by up to 70%. For every unit of electric energy that is supplied to the system, about 4 units of energy are supplied by the earth. Geothermal 30% Federal Tax credits are available through 2016, just like for solar systems.
Summer
In the summer months, the geothermal system will remove the heat from your home and dissipate it into the earth via the ground loop. The earth absorbs this heat quickly and the ground loop returns much cooler water back into the system.
Winter
During the heating mode, the system will remove stored heat from the earth and move it into the system via the ground loop. This greatly reduces the amount of energy needed to warm the home.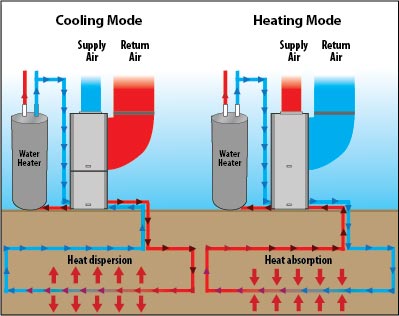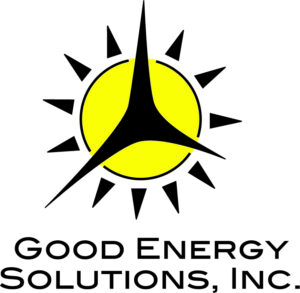 Our mission at Good Energy Solutions is to provide our customers with honest, real solutions to reduce their fossil fuel consumption and lower their long term energy costs. "Energy with Integrity" isn't just a company slogan, it's how we do business. 
Founded in 2007 by Kevin and Shana Good, Good Energy Solutions has earned a reputation for our expert reliable service, long workmanship warranties, and quality commercial and residential solar installations. 
If you would like to know more about solar power for your home or business, contact us here.