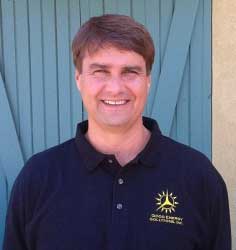 Wow, what an amazing year (and decade) of growth! We had an incredible first half of 2019 due to the rush to achieve the $.50/watt rebates in MO. Then we helped to install a megawatt solar farm for Baldwin City and another megawatt solar array for Mastercard in KC. These projects catapulted us right into the end of the 2019 deadline to get the 30% tax credit, before it starts decreasing at year-end. We also saw continued growth for the electrical division with an increase in staff and projects. All of this led to about a 50% year over year increase in our total business following the previous year's 33% jump. Quite a run for our little homegrown business considering some of the headwinds we experienced over the last year. Penalizing rate structure changes and trade tariffs provided major challenges that we overcame through innovation and a positive attitude.  I couldn't have imagined this success when we started over a decade ago.
I want to say thank you to our employees for the long hours and perseverance through difficult challenges while up against deadlines. I am grateful for the hard work and dedication to their craft and our customers' needs. The trades are challenging, but they can be rewarding knowing that you did your work with integrity and made your customer happy. I know this, because I lived it for two decades as a woodworker. Our employees are great! We now have three master electricians, many journeyman electricians and seven NABCEP accredited solar employees, with more soon to take their tests. There are simply no other solar companies in the region with even half this many accredited solar professionals. I am very proud of this fact, and it shows our employees' commitment to integrity!
To our customers, I'd like to say thanks for trusting us to provide you the expertise that you deserve and your patience while we fought for the rights of solar customers to get full value from their investment in their personal solar decision. It was a long stressful year of working with lawmakers, solar proponents, and all the electrical grid stakeholders to try to come to an agreeable path forward for residential rate structures. Although we got Westar to grandfather old customers back to their original rates, all new residential solar customers are forced onto the new, penalizing demand-based rates. Our technical salesperson, Andy Rondon, has been in the discussions as the solar industry's representative, but Evergy's hands are tied to some extent, and this will force us to go back to lawmakers in 2020 to get a reasonable law passed to protect homeowner's rights. We will need all the support we can get to push the utility controlled lawmakers to support the people that actually elected them. Over 90% of Kansans support pro-solar policies.
We look forward to 2020 with the hope of continuing our push to help reduce fossil fuel use and providing safe, code-compliant, solar installations and electrical services for our clients. Thank you for your business and support.
Gratefully, Kevin
Kevin A. Good, President, Good Energy Solutions, Inc.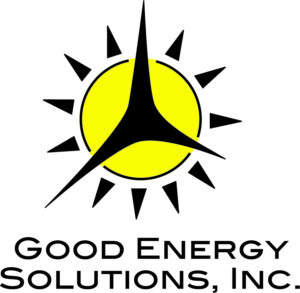 Our mission at Good Energy Solutions is to provide our customers with honest, real solutions to reduce their fossil fuel consumption and lower their long term energy costs. "Energy with Integrity" isn't just a company slogan, it's how we do business. 
Founded in 2007 by Kevin and Shana Good, Good Energy Solutions has earned a reputation for our expert reliable service, long workmanship warranties, and quality commercial and residential solar installations. 
If you would like to know more about solar power for your home or business, contact us here.