Brewery Emperial, located in the Crossroads of Kansas City, Missouri is a cool, up-and-coming micro-brewery that caters to clientelle of all ages. They knew that solar would offer a way to reduce their energy costs and wanted to take advantage of the KCP&L utility rebate offered in Kansas City. However, their building was not ideal for solar on the rooftop because of limited space. The brewery also needed an overhead cover for their customers seated in their beer garden.
Good Energy Solutions evaluated the building and determined that an ideal solution would be a LUMOS solar array canopy that would double as a covered seating area for their customers in the backyard beer garden. In addition to the utlity rebate for solar, the owners would be able to take full advantage of the 30% Federal ITC Solar Tax Credit by installing in 2019.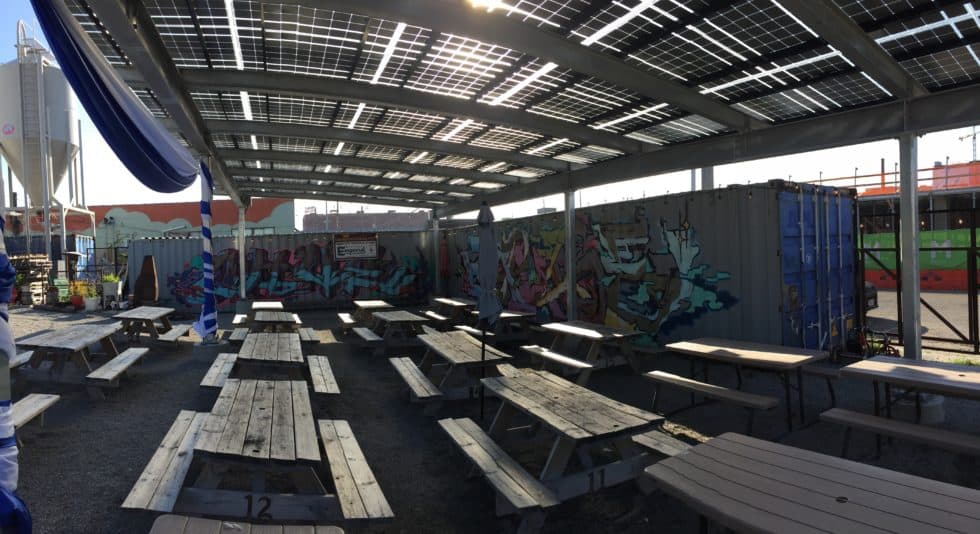 Solar saves Brewery Emperial approximately $3,000 per year in electricity costs. Because of utility rebates and tax credit the owners were able to reduce the cost of their system and structure by nearly $65,525. Lastly, the structure provides an expansion in seating space allowing more opportunity for increased business. By choosing to weatherproff the Lumos Solar Canopy customers are able to enjoy sitting outside even when it is raining.
The Lumos Solar Canopy is a revolutionary frameless solar module system that bridges the gap between architecture and energy production. The integrated design of the module and mounting rail results in unparalleled aesthetics and functionality.
The unique features, such as the through-bolt mounting design and integrated wireway provide a clean installation that is weatherproofed.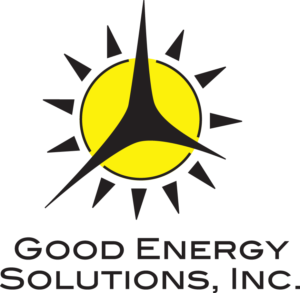 Our mission at Good Energy Solutions is to provide our customers with honest, real solutions to reduce their fossil fuel consumption and lower their long term energy costs. Our combination of hands-on experience, education, and outstanding customer service make our company the clear choice to help you achieve your energy goals.
Founded in 2007 by Kevin and Shana Good, Good Energy Solutions has earned a reputation for our expert reliable service, long workmanship warranties, and quality commercial and residential solar installations.
We are engineers and craftsmen designing for efficiency while keeping aesthetics and longevity in mind. Because of our installation quality and customer service, Good Energy Solutions' solar panel systems feature some of the longest product and service warranties in Kansas and Missouri. Also, we have more NABCEP® Certified Solar Professionals on staff than any other company in Kansas or Missouri.  To achieve this certification, PV installers must demonstrate that they possess extensive solar PV installation experience, have received advanced training, and passed the rigorous NABCEP certification exam.
If you would like to know more about solar power for your home or business, contact us here.